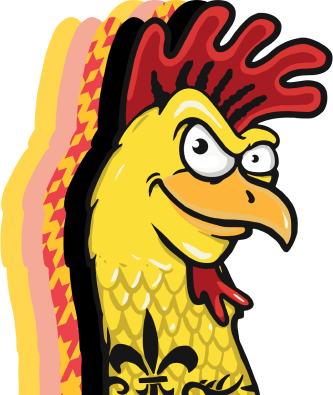 A crispy fried or juicy grilled delight!
Who is Jack Le Coq?
Who is Jack Le Coq? We hear this question often. So, here is the answer. Jack, Le Coq, is a real man. Yes, yes, it really exists, 100%. Jack had concocted an incredible recipe for fried and grilled chicken, juicy with sauces to make your mouth water. Being a kind man, he served it to his friends. They all fell in love with his fried chicken, so much so that they urged him to share it with all Quebecers. A neighborhood man with two passions: quality food and design.
Jack Le Coq is 100% Québécois.
We are not your regular counter and this is not your regular chicken.